FaveCrafts Best Craft Blogger 2015 Winners Announced!
I've been a little quiet as you can tell because I've been in London working on my next book and just returned home – and actually headed out the door next Saturday on another adventure, but I'll save that post for later.  In the meantime, I've begged and pleaded and did alot of shameless self promotion because of a blogging contest I entered.  And it's paid off!!
WE WON – yes, we as a team – me and you, my blogosphere friends have won 3rd place in the FaveCrafts Best Blogger Contest! How COOL is THAT!?!?!?!  I know there was some stiff competition and lots and lots of great projects out there to inspire you and I know it was hard to choose just who to vote for! My deepest THANKS for all the votes!!
This is a special contest and one that I am honored to be a part of.  For the past couple of years, during CHA, FaveCrafts selects 100 influential bloggers who are attending the show and invites them to a private party where they can network with a variety of craft companies and meet up with other fellow bloggers.  It's a great time! Afterwards, the bloggers receive a swag bag of products from the various sponsors and we create inspirational projects with them.  We can then use those projects to submit to FaveCrafts to be entered into the Best Blogger Craft 2015 Contest.  Normally, I don't enter these kind of contests, but I thought, what the hay…why not! And thanks to all of you, I won $250.00, which goes along way in helping me to produce free projects for all of you on my youtube channel.
I thought you might like to see the winning entries:
$250.00 3rd place – little ole me with my DIY Succulent Wall Garden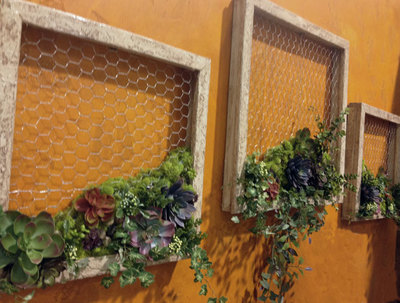 2nd Place and $500:  Betsy Burnett with a Restyled Red Shelf – I love chicken wire and how she used it on her makeover piece of furniture! – the project instructions are here.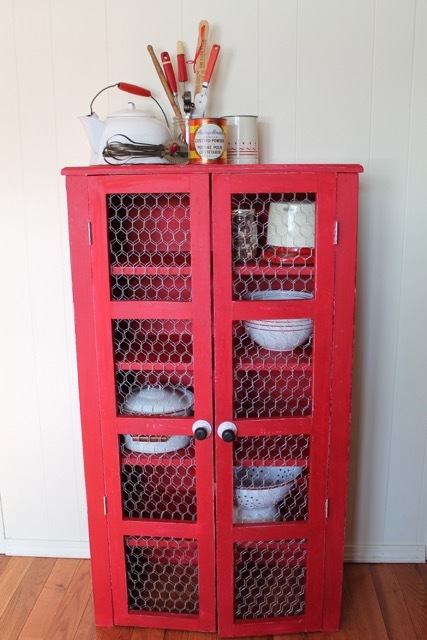 And the Grand Prize Winner of $1000 goes to Cathy Parlitsis of Stamps and Scrapbooks with her Distress Ink Watercolor DIY Greeting Card – project instructions are here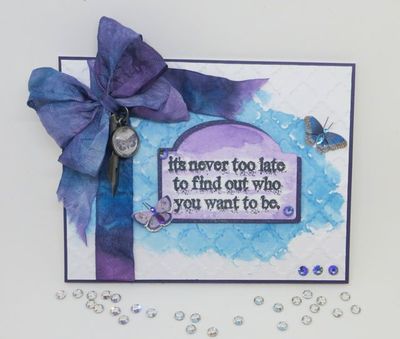 Congratulations to the 2nd and Grand Prize winner!
All the projects submitted will appear in a free E-book download on April 1st and I'll be sure to pass along that link when available.
A big thank you to the sponsors of the contest:
Clover, Cousin / Prima Bead, Dow Chemical / Styrofoam, Fairfield, FloraCraft, iLoveToCreate, Little B, MD Design, Plaid, Simplicity, Sizzix,Yarnspirations, and Stencil1.